World Headquarters of Me
At age 6 in the 60's I took my first adult painting class, earned a BA in Art in Las Vegas in the 70's and owned a full-time art biz in the San Francisco Bay Area. For 35 years I designed and created wall art, murals and portraits. I painted fifty stage sets in California theaters and won many awards. As a six-year rep for Grumbacher, I taught adult painting classes, workshops and art retreats in the Sierras. My colorful, narrative paintings live in collections from Osaka to Oxford and all across the US.
I currently live in Woodstock, NY where I write, paint
landscapes
and teach acrylic classes. I also have an
Etsy shop
, an
AirBnB suite
for solo travelers and
Faun the mighty chihuahua
.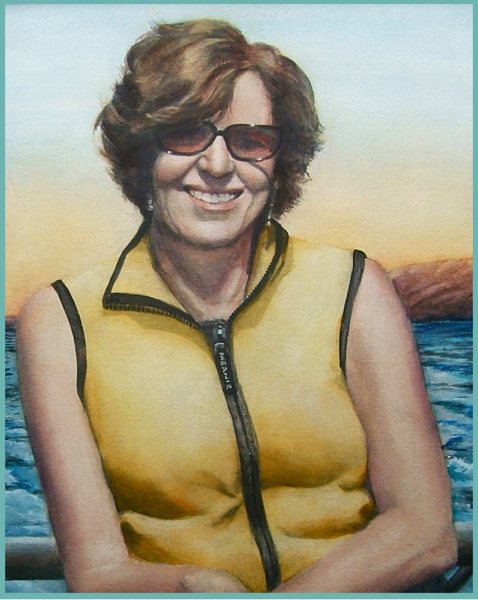 Self Portrait
Ferry to Maui
acrylic on canvas 2013